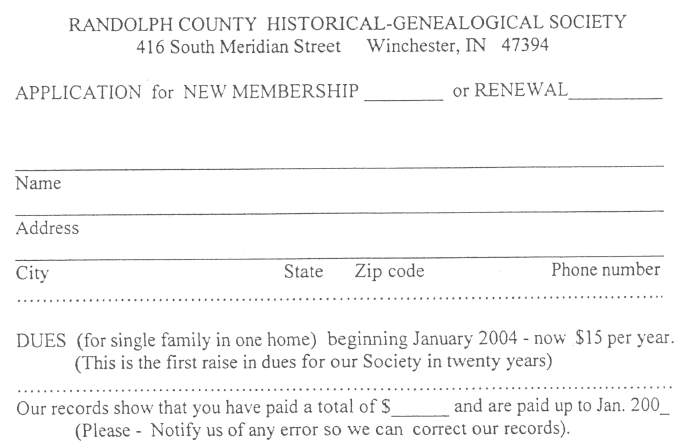 This the new web-page home of the Randolph County History Musuem and History Society
Please e-mail Andrea with suggestions for this page. If it get's big enough it will move to it's own web-site. Your comments will greatly improve this site so please send them in.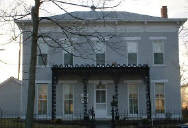 Taken March 21, 2005 by Andrea Long
Visitors to this page count!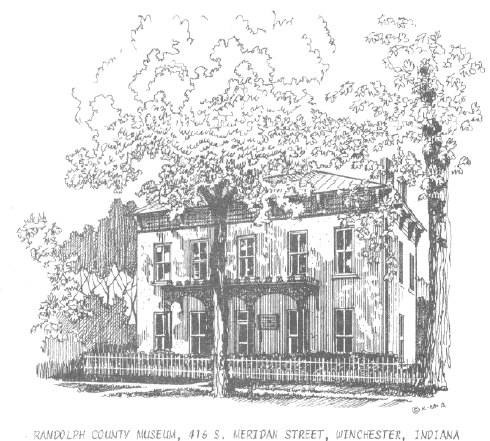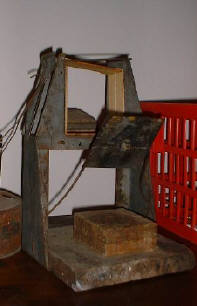 So just what is it? It is about 12 inches tall. Contact Andrea with you answers.
Cemetery Restoration Committee and more
Randolph County Historical Society and Museum
Current Officers and Board Members
President~Marjorie Birtwhistle
Vice-President~Saundra Jackson
Treasurer~Sharon Smith
Secretary~Monisa Wisner
Honorary Board Member~Gertrude Ayres
Board Member~Austin Cox
Board Member~Greg Hinshaw
Board Member~Carol Macy
Board Member~Jesse Monroe
Board Member~Jennetta Smiley
Membership Applications can be sent directly to the museum or to the treasurer Sharon Smith at 251 E. Washington Street, Winchester, IN. You can get more information from Sharon by contacting her at
sharon*remove*home@insightbb.com Please remove the *remove* before sending your e-mail to her.