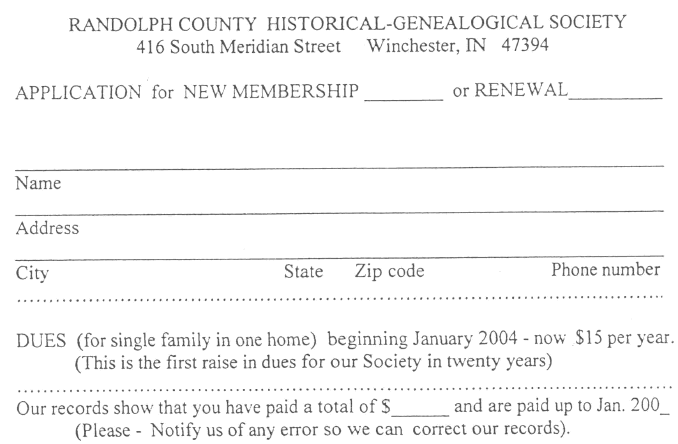 This web-site is currently under construction and moving to a new host independent of pceaze once it is publish the new address will be posted here for 1 year. Andrea
This the new web-page home of the Randolph County History Musuem and History Society
Please e-mail Andrea with suggestions for this page. If it get's big enough it will move to it's own web-site. Your comments will greatly improve this site so please send them in.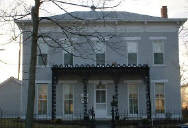 Taken March 21, 2005 by Andrea Long
Visitors to this page count!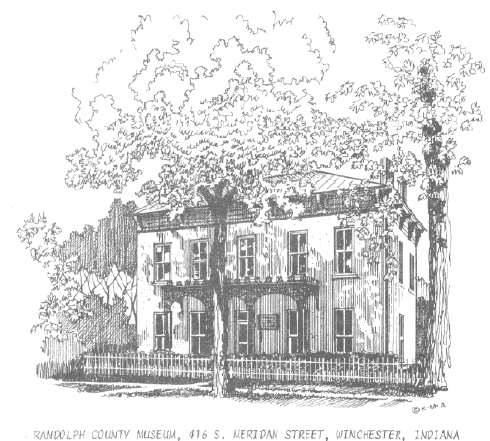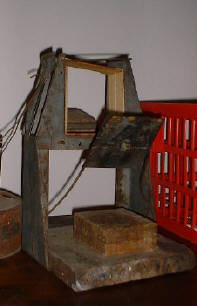 So just what is it? It is about 12 inches tall. Contact Andrea with you answers.
Cemetery Restoration Committee and more
Randolph County Historical Society and Museum
Current Officers and Board Members
President~Marjorie Birtwhistle
Vice-President~Saundra Jackson
Treasurer~Sharon Smith
Secretary~Monisa Wisner
Honorary Board Member~Gertrude Ayres
Board Member~Greg Hinshaw
Board Member~Fred Pries
Board Member~Andrea Long
Board Member~Jesse Monroe
Board Member~Jennetta Smiley
Please click on the form below and copy and paste to a document like Word and print out. We would love to have more members. Please make check or money order to Randolph County Historical Society, and send it along with this form to 416 South Meridian Street, Winchester, IN 47394. Any questions, please contact us either by phone at 765-584-1334 or e-mail us at RCIMuseum@yahoo.com